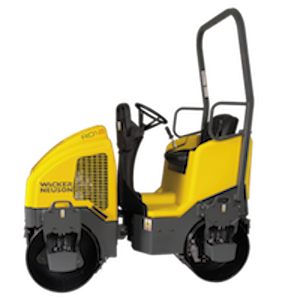 AAA Equipment Rentals is your one-stop shop for compaction equipment in Nyack, NY. Many construction projects like creating roadways, sidewalks, and foundations require compaction work. Our diverse fleet includes rammers, plate compactors, and trench rollers so you have what you need to complete the job at hand.
Our rammers are great for working in small spaces, doing trench work, and working around poles. They're available in 3,000lb and 3,500lb impact force units.
Plate compactors are perfect for paving driveways and walkways and other jobs that have space constraints. We offer dirt, asphalt, and reversible plates making them diverse machines able to tackle an array of projects.
Our trench rollers are great for any job that requires the compaction of soil. Remotely controlled, they can be used for confined spaces such as trenches or on roads and pathways.
AAA equipment rents a full line of compaction equipment from your small walk behind plate compactor to your large ride on asphalt rollers. We have all of your compactors and other dirt compaction equipment for all of your vibratory compaction needs. We have all the equipment needed for gravel, clay, dirt and asphalt. We have gasoline-and diesel powered rollers. We are a Wacker Neuson dealer equipped to handle all of your parts, repair, and equipment purchase needs.
Available Equipment:
Compactor Rammer – MT65H
Compactor Rammer Wacker BS60
Plate Compactor
Plate Compactor #1
Plate Compactor #2
Plate Compactor #3
Plate Compactor #4
Plate Compactor – Water Tank
Plate Compactor #5
Plate Compactor #8
Roller 1 Ton
Roller 1.5 Ton Wacker
Roller 3 Ton