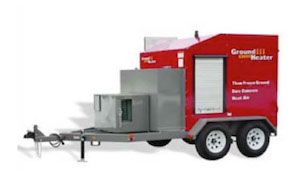 AAA Equipment Rentals is your source for portable heaters and cooling units in Nyack, NY. You can't control the weather, but with one of these convenient units you'll be able to create a comfortable environment in nearly any situation.
We offer portable heaters that can be used both indoors and outdoors. They can be used to heat job sites, garages, patios, or to dry paints and adhesives.
When winter gets cold and the ground freezes up AAA Equipment is the place to go to warm up. Whether your need is electric, diesel, or kerosene we have it for you. We have a line of heaters from hand held to trailer behind ground heaters for thawing the soil for excavating and keeping your job site warm. We have indoor and outdoor heating for all of your needs.
Our fleet of portable commercial cooling units includes air movers, fans, and dehumidifiers to create a comfortable environment and expedite the drying process.
Available Equipment:
AC – 8 x 10ft Ducting
AC – Portable Enviroboss
Blower 12 115 Volts
Dehumidifier – Drizair 1200
Fan – 30 Water Misting
Fan – Vortex
Fan 48
Fan Vortex – Tube 25 Ft
Fan Vortex w/ Tubing
Ground Heater E3000
Heater – Propane
Heater 50k BTU
Heater 60k RTW
Heater rtw 400,000 BTU
Ozone Generator
Portable AC Unit