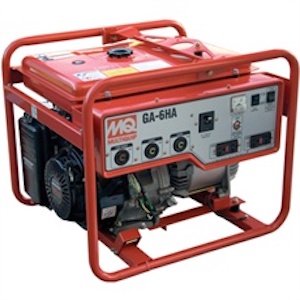 AAA Equipment Rentals is your one-stop shop for portable generators in Nyack, NY. We offer rentals, sales, and service all major makes and models of portable generators.
Our small and mid-sized generators are powered by gasoline and have a maximum power output starting at 1650 watts. These generators are ideal for powering appliances in RVs or during residential power outages. They're also suitable for powering most 120V/240V power tools on job sites.
Here at AAA Equipment we offer a wide line of portable generators as well as trailer behind generators for all of your electrical needs. We have from 4 kilowatt up to 25 kilowatt power for any party or construction site.
For more sensitive electronic devices, we offer smaller generators that utilize inverters.
Available Equipment:
20 Amp Cable
25′ Extension Cord
20k Generator
25k Generator
Generator – 75k
Generator – Gas 3.6 KW #2
Generator – Gas 3.6KW #1
Generator – Gas 6 KW #1
Generator – Gas 6 KW #2
Generator – Ozone
Generator – 25 KW
Generator – 6000 KW
Lifan Generator