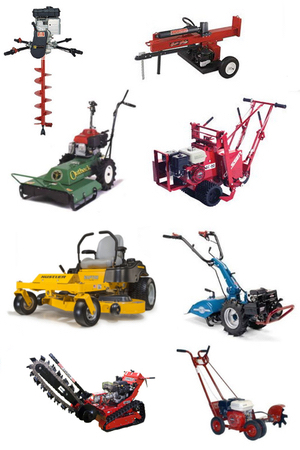 AAA Equipment Rentals is your one-stop shop for all your lawn and garden equipment needs in Nyack, NY. From simple mowing jobs to extensive outdoor home improvement projects, we have what you need to get the job done right.
Our extensive inventory includes lawn mowers and weed trimmers for yard maintenance as well as tillers, thatchers, aerators, and augers for more extensive projects.
AAA equipment rental found its roots as a local landscaping company in Rockland County. We offer a full line of lawn care products from aerators, backpack and walk behind leaf blowers, dethatchers, hedge trimmers, roto tillers and turf rakes, sod cutters and weed wackers. We also have stump grinders and wood chippers. Everything a homeowner or landscaper would need to complete their job.
Available Equipment:
Aerator #1
Aerator #2
Aerator #3
Aerator 24″
Auger Bit 6″
Auger Bit 12″
Auger Bit 18″
Auger Bit 24″
Auger Rock Bit 9″
Backpack Blower
Ball Cart
Brush Cat
Dingo – Grapple Bucket
Dingo auger plate
Dingo bc mt52
Dingo Brush
Dingo brush mt52
Dingo extra bucket
Dingo forks bc mt52
Dingo MT 55
Dingo MT52 #2
Hedge Trimmer – Gas 18 Bar
Lawn Roller
Leaf Blower – Walk Behind
Log Splitter
Mower – Grass Catcher
Mower – Scag 48
Post Hole Digger
Post Hole Digger – 12 Bit
Post Hole Digger – 6 Bit
Post hole digger hand held
Post hole digger hand held
Preparator Rake 76
Roto-Tiller
Spreader
Spreader – Cover
Sod Cutter – 18 (SC18)
Thatcher 18 Power Rake Unit
Topsoil Screener
Trencher RT200
Walk Behind Brush Cutter ZR
Weed Wacker
Wheel barrel